Some remarks made before the CityForum Strategy Round Table on 3 November 2016 at the Guildhall.  Just before the publication of this ENISA report to which we contributed: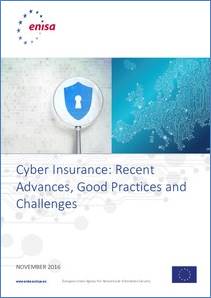 "May I offer a warm welcome on behalf of the City of London Corporation.  We are delighted to be hosting you today here in the heart of the City.
The growth of cyber-related businesses – and indeed the tech and digital economy in general – is of great importance to the City of London Corporation.  As we move more towards a more a digitally enhanced economy in the City of London, especially in light of the challenge we now face to our more traditional financial services offer by way of the political challenges that are ongoing.  The growth of new industries such as fintech and cyber enhance the role of the City of London as a world-class centre for business and professional expertise and services.
The City of London – both large institutions and small businesses  – are subject not only to political or economic challenges but also technological ones.  And whilst the level of expertise around cyber in our banks may be developed, there are always individuals – or even individual states – looking to undermine our dominance as a global hub.
Later today, my colleague Mark Boleat will address this gathering on the importance of international partnerships and how we can work together to meet those challenges.  We have made great strides in securing international partnerships to foster shared intelligence and prosperity in this space – and we are grateful to have Cyrus Vance joining us later, and we are grateful for his continued support for initiatives such as the Global Cyber Alliance.
But we also believe that there is an exciting o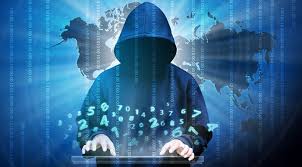 pportunity here to harness the burgeoning tech expertise in the UK.  Our dominance of our more traditional financial services markets, markets which provide amazing access to both finance and services, talent and data, could enable us to create something new and secure not only for our digital way of life, but increase our general economic prosperity too.  We have in the past discussed the important role that insurance and reinsurance can play in making this risk 'normal'.
And of course – that knowledge and expertise here in the City also includes our own Police force – the national lead for economic crime – and we are  fortunate to have them join us today as well, and to have the Commissioner, Ian Dyson, speaking.  Only by working in partnership with our Police and security forces can we begin to build a prosperous City which is secure, confident in its own abilities, and ready to meet the challenges of the 21st century.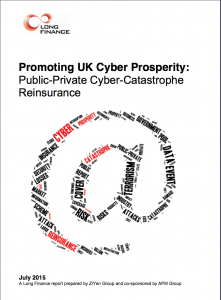 There is a saying that "the opposite of danger is taking risks".  In the cyber space I believe that is truer than ever, and I hope that today's conference suggests some of the technical and financial risks we need to take, from using distributed ledgers and blockchains for added, rather than reduced, security, or a Cyber Re, similar to Pool Re, for national resilience.
Thank you."