"Celebrating the Knowledge Miles of our Square Mile, the World's Coffee House"
On Friday, 29 September 2023, I was privileged to become Lord Mayor Elect of the City of London (acceptance speech, CityAM coverage), and then on Friday, 10 November 2023, the Rt Hon The Lord Mayor of London, and on Monday, 13 November to deliver the Lord Mayor's Banquet Speech. Cities are networked networks of connectivity and information sharing. They create, often indirectly, communication, transportation, commercial, and intellectual networks.  For the City of London, expanding and changing networks develop its strengths.  Over 40 learned societies, 70 higher education institutions, and 130 research institutes surround the City of London, creating a network of knowledge connections among science, technology, engineering, arts, mathematics, and finance.  
This site contains information about the 10 November 2023 till 8 November 2024 'Connect To Prosper' theme, and chronicles events, programmes, initiatives, experiments, and ways to get involved.
What happened during the Lord Mayor's Show that we held on Saturday, 11 November 2023?
What is the big idea behind 'Connect To Prosper'?
Programmes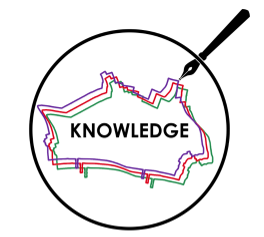 "VeraCity.London: The 695th Lord Mayor's Connectivity WebApp" is in beta test. This fun webapp has been built in association with the Worshipful Company of Information Technologists and Z/Yen Group. It will continue to be tested and improved up till launch on 10 November but is now open for use. We'd suggest using Chrome on your phone to access it;
"Knowledge Miles: The 695th Lord Mayor's Lecture Series" are online webinars that explore the connections of the Square Mile and its roles as "The World's Coffeehouse" addressing diverse global challenges. Please contact Ben Schlossman if you and your organisation would like to become involved;
"Coffee Colloquies": The 695th Lord Mayor's Penny University Chitchats, are in-person events at Mansion House to promote connections that help address the leading issues of the day.
Initiatives
On 27 June 2023 we launched "The 695th Lord Mayor's Ethical AI Initiative" on "Delivering Ethics Courses For AI Deployers & Builders", starting in financial services. It is led by the Worshipful Company of Information Technologists in association with Chartered Institute for Securities & Investment, British Computer Society, BSI, United Kingdom Accreditation Service, London Chamber of Commerce & Industry, Northeastern University, and Z/Yen Group, with the cooperation of Citigroup, London Metal Exchange, and LearnerShape. Organisations wishing to join the Steering Group, should contact Chairman Nicholas Beale Nicholas Beale nicholas.beale@sciteb.com. Financial professionals worldwide are welcome to take the 12 hour, £150 course. We are in discussions to extend this initiative from financial services to the legal, accountancy, and surveying professions.
On 6 July 2023 the City of London was host to the launch of "Constructing Science", www.constructingscience.com, a project that provides a standard for new build and retrofit lab conversions for those seeking to have biolabs in urban environments. The project is led by a consortium of life sciences and property organisations – Buro Happold, CPC, Cushman & Wakefield, EEDN, Gensler, Gleeds, Hoare Lea, MedCity, Mission Street, and Ramboll. The standard has been published, and there is a beta database of some 4 million data points to help developers, design teams, and planners estimate the extent of conversion possible for specific properties. We are hosting "The 695th Lord Mayor's Constructing Science: Offices To Labs Initiative" events during the 'Connect To Prosper' year.