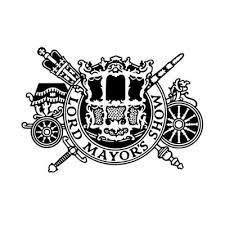 Representing and promoting the City as the foremost international financial and business service centre in the world, and where appropriate, representing and promoting the United Kingdom more generally, particularly when travelling overseas.
Participating and promoting the activities of the Livery Companies, Ward Clubs and other associated groups in the City.
Representing and promoting the City of London as an effective local authority.
Consulting widely within the City community on business needs to understand and represent those.
Promoting their Appeal for Charity and other charitable causes:
695th Lord Mayor's Royal Mathematical School 350th Bursary at Christ's Hospital
Undertaking the historic constitutional, ceremonial and traditional duties of the office of Lord Mayor.
Election of Lord Mayor

From as early as 1189 there are references to the title of Mayor as chief officer of the City of London. The courtesy title "Lord Mayor" is evolutionary and has never been conferred by charter or otherwise. The Latin "dominus maior" is found in the 13th century and "Lord Mair" in an English enrolment of 1414. The Lord Mayor is also entitled to the prefix "Right Honourable", a mode of address which came into use in the 15th century. … In the City of London, the Lord Mayor has precedence of every subject, and takes place immediately after the Sovereign. Outside the City of London, he takes precedence with, but after, members of the cabinet.

The Lord Mayor summons and presides over the several Courts and meetings of the Corporation – the Court of Aldermen, the Court of Common Council and the Court of Husting – and assemblies of the Livery in Common Hall. They cannot be held except by his direction and the business to be placed upon the summons is entirely under his control. His presence cannot be dispensed with except by the appointment in writing under his hand and seal of a locum tenens who must be an Alderman who has passed the Chair. The Lord Mayor has full authority over the above assemblies and regulates discussion and procedure. He is one of the custodians of the City Seal and the Hospital Seal.

The Lord Mayor's main role nowadays is to represent, support and promote the businesses and residents in the City of London. Today these businesses are mostly in the financial sector, and the Lord Mayor is regarded as the champion of the entire UK-based financial sector regardless of ownership or location throughout the country. As leader of the Corporation of the City of London, the Lord Mayor serves as the key spokesman for the local authority and also has important ceremonial and social responsibilities. The Lord Mayor is non-affiliated politically, typically delivering many hundreds of speeches and addresses per year and attending many receptions and other events in London and beyond. They are also, crucially, the head of the Livery and attend a large number of Livery events and ceremonies over the course of their Mayoral year.

…

https://liverycommittee.org/about/the-livery-committee/common-hall/election-of-lord-mayor/