The office of Sheriff dates back to at least the 7th Century, making it the oldest office in the City of London. Although no longer directly involved in the administration of justice or the collection of taxes, the two Sheriffs of the City of London reside in the Old Bailey and work closely with the Recorder of London and the judges of the Central Criminal Court to promote the rule of law and England's courts and legal services.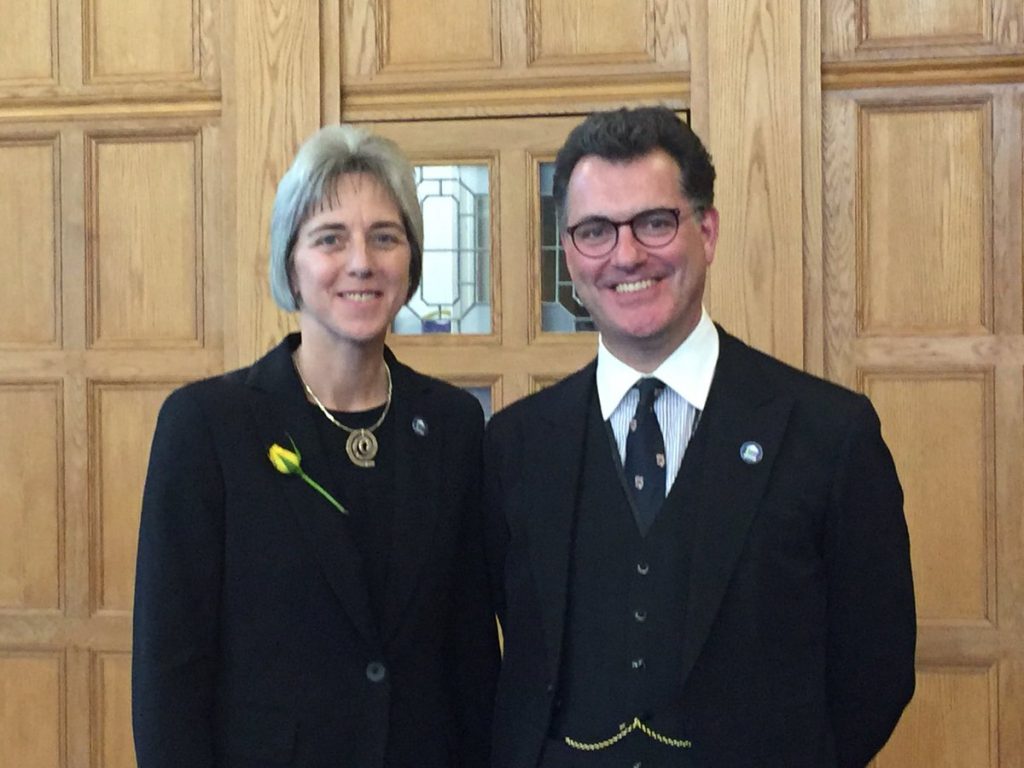 Throughout their year in office the Sheriffs work closely with the Lord Mayor and Guildhall to support the Lord Mayor's and the City's programme of activities, on occasions joining the Lord Mayor on his or her international business visits.

The Sheriffs host a number of events during the year at the Old Bailey to promote charitable and philanthropic causes, including the Sheriffs' and Recorder's Fund and the Lord Mayor's Appeal.
There are two Sheriffs in the City of London. They are elected annually on or around Midsummer's Day by the Liverymen of the City gathered together at Guildhall. By long-standing convention one of the Sheriffs is an Alderman and is known as the Aldermanic Sheriff. That Sheriff may proceed for election as Lord Mayor in a future year. The Court of Aldermen undertakes an appraisal process in the Spring of each year to identify the Alderman that will be supported for election the following year. After two selection panels in May 2017 and May 2018, on 14 June 2018 the Court of Aldermen wrote to the Masters, Prime Wardens, Upper Bailiff and Clerks of the several Livery Companies informing them of the Court's decision to support Alderman Professor Mainelli for election as Sheriff in June 2019.
The other Sheriff is usually not an Alderman. The two Sheriffs are elected at the same time in the same election, with Liverymen present this year using coloured cards to indicate support for their preferred candidates.
By tradition, the non-Aldermanic candidates ask their supporters to use their second vote to support the Aldermanic candidate. In the event of a contested election the Aldermanic candidate maintains a strictly neutral position in relation to the non-Aldermanic candidates.