Aim: To create a market for Space Debris Removal Bonds
The publication below was launched at October's IAC and discusses a 'space' P&I Mutual and space insurance-linked securities, with a near-term focus on Space Debris Retrieval Bonds (SDRBs):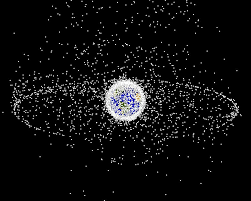 Financially, SDRBs are surety bonds, as already apply in decommissioning oil rigs, mines, etc. There has been some light modelling on frequency risk, multiple launches, retrieval costs, etc. The current market capacity is probably sufficient if the concept takes off. We are still a bit unclear on retrieval costs, but this will help clear it up – https://spacenews.com/debris-removal-contenders-hit-design-milestone-for-double-satellite-mission/.
The UK, in accordance with the National Space Strategy, is ramping up its efforts in space sustainability. This includes two Active Debris Removal Phase B mission studies which were awarded to Astroscale and ClearSpace in September 2022 (totalling £4 million). These will help the UK Space Agency decide which mission concept to take forward to a fully-fledged design and launch phase, culminating in 2026 with a demonstration of the nation's capability to rendezvous, dock with, and deorbit two defunct UK satellites.
A broad coalition of organisations are involved ranging from people in insurance and reinsurance, to policy makers and technologists. Insurance industry support for exploring the concept is strong. We intend to have an event at Mansion House on 5 December, followed by some work with the World Economic Forum in January.
What's our target? We'd like to get the G7/G20 to make purchasing such Space Protection Retrieval Bonds a condition of launch. Our objective is to get the G7/G20 to announce that "SPRDs will be a condition of launch from 202X".
ANNEX – some background on the space debris problem
27 July 2023,
09:00 – 09:45
More Space, Less Waste: Laying The Sustainable Foundation Of The Orbital Economy
Nobu Okada
Astroscale Holdings Inc
Webinar
12 May 2021,
09:30 – 13:00
UK Space Agency Futures Forum: Greening Outer Space
Taskeen Ali, Professor Rafael Ramirez, Dr Lucas Kello, Professor Mark Burgman, Joanne Wheeler MBE, Dr Jason Maroothynaden
UK Space Agency, Oxford University, Imperial College London, Alden Legal, HE Space Operations
Webinar
22 February 2021,
08:30 – 09:30
Space: The Final Frontier Provides An Exciting Future For Our Global Community – BizTech Huìhuà Chat
Nick Flitterman, Du Chongzhuang
Portland Advisers, China Aviation Industrial Base
Webinar – China & UK