Remarks to: the Worshipful Company Of Educators, on the occasion of the annual Franklin Lecture, Mansion House, 18:00 to 19:00, Thursday, 9 February 2023.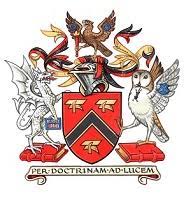 "Teacher, Tutor, Scholar, I" – A Metaverse Of Education Or Conundra[1] Of Confusion
My Lord Mayor, Master, Aldermen, Sheriff, visiting Masters, Distinguished Guests, Ladies & Gentlemen,
Just two minutes ago, before coming up here, Stephen Bernhard asked me if I felt nervous. "Of course", I replied. Stephen said, "I too always got nervous giving our company's seminars, and I knew what I was talking about." Thanks, Stephen.
Our Master [Caroline Haines] asked me to consider the future of education. F Scott Fitzgerald said that "the test of a first-rate intelligence is the ability to hold two opposed ideas in the mind at the same time, and still retain the ability to function."[2] My first idea is that something absolutely must be done to make education far more relevant to the modern world, while the second is that we have little idea what exactly to do.
Continue reading