Well, the Elf went home, the weather warms, and all good brewing seasons must come to an end. We managed to squeeze in a final batch. This time it was a porter, although my nephew Sean points out, strictly, they should always be a porter. At 6.8%, it packed a punch, fermented on coffee and barrel-matured on cocoa with a touch of cinnamon and ginger. After 10 days of fermentation and a month in the barrel we cracked it last night (anzapfenned it as we say in our household).
Wow, rich, complex, smooth, excellent white head over black depths clear enough to suggest purity. Probably the commercially closest beer in taste would be Samuel Smith's Organic Chocolate Stout. Good enough if needs must, but a dark imitation at best.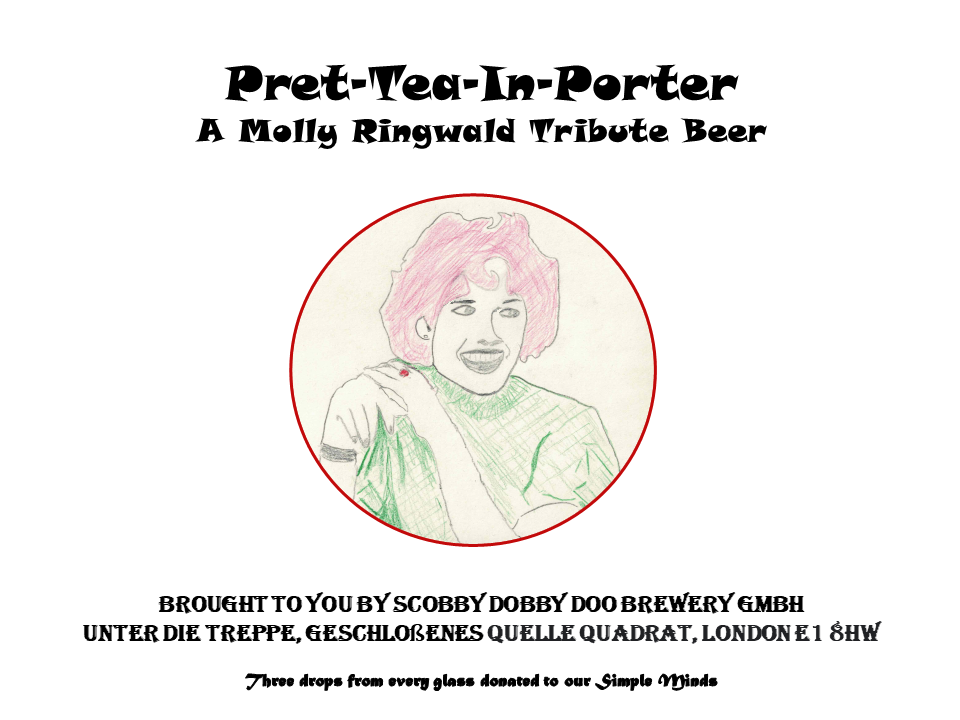 Somewhat awkwardly, tradition demands a hand-drawn label and this rapidly-dashed-off one is the result of trying to keep up with the tortuous naming conventions around here. Yes, despite their lack of lasers and aliens, along with many guys my age, I will confess to a soft spot for Molly Ringwald films. Fortunately the films weren't hand-drawn as the photo below demonstrates.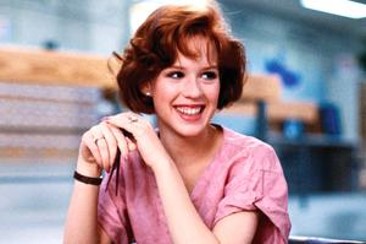 Perhaps during the 2021/2022 brewing season we will permit photo labels. Must talk to the marketing department now that our Braumeisterin is back in Germany. Our third and last beer of the season goes down much better than its label looks.
For more Scobby Dobby Doo Brewery GMBH beers…