Remarks to: the South Georgia Heritage Trust on the occasion of the return of the crow's nest from Shackleton's Quest after its three year tour and return to All Hallows By The Tower on Thursday, 7 September, before a dinner at Trinity House, with a toast to 'The Boss' and a dram before heading home.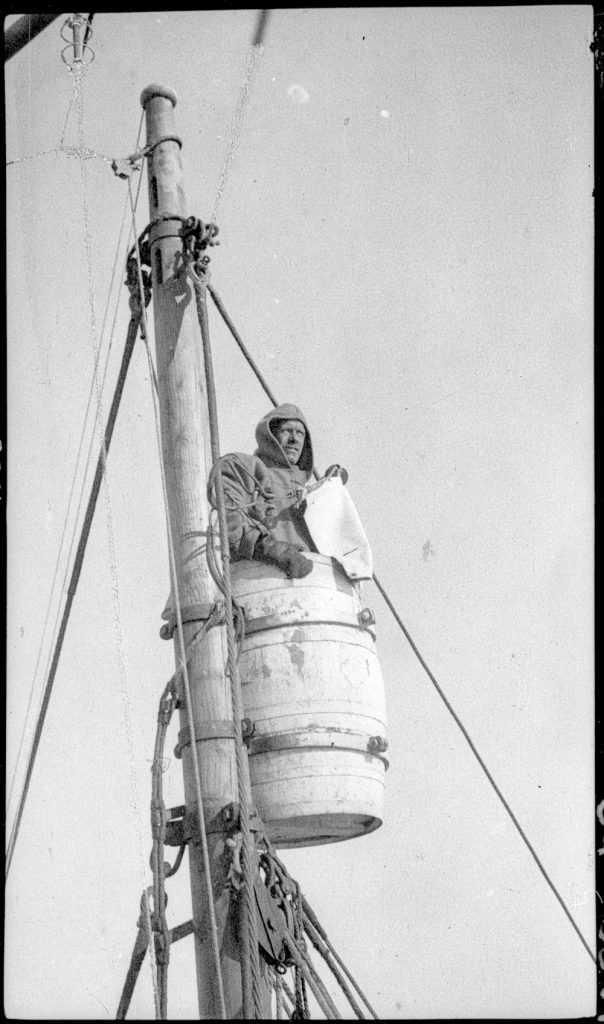 Your Royal Highness, Vicar, Distinguished Guests, Ladies & Gentlemen,
This City of ours has both inspired and been inspired by exploration. Explorers challenge us to emulate their achievements in our daily lives. Our City community challenges explorers with motives ranging from scientific discovery to glory, pride, and profit.
As we know, Sir Ernest Henry Shackleton (1874-1922) made three expeditions during the Heroic Age of Antarctica – Discovery (1901-1903), Nimrod (1907-1909), and Endurance (1914-1917).
Shackleton was a man who said, "Difficulties are just things to overcome". He had a strange approach to advertising that belonged in Mad Men – "Men Wanted: For hazardous journey. Small wages, bitter cold, long months of complete darkness, constant danger, safe return doubtful. Honour and recognition in case of success."
In 1907, "Frantically calculating and recalculating his supplies, Shackleton discovered that even starvation rations would not let him take the last steps – and turned for home ninety-seven miles from glory, a decision with a humane magnificence about it that still endures, even if luck then played a part in bringing him back alive from the risks he had already taken to reach his Farthest South."
Francis Spufford, "The Antarctic", Granta Books (2007), page 58.
In 1914 "War was being declared as he [Shackleton] left [on Endurance], but when he next caught up with the news in 1917 – his ship having sunk, his men marooned on a speck of sub-antarctic rock, he himself having made a brilliant dash for help in an open boat across 800 miles of sea – the manager of the whaling station in South Georgia told him that 'Millions are dying. Europe is mad. The world is mad.' That was the [arctic exploration] age's end, in three sentences. The war spoiled public appetite for conquering nature; in Europe, [the war] damaged the ability to pay the space-programme cost of it [exploration] too."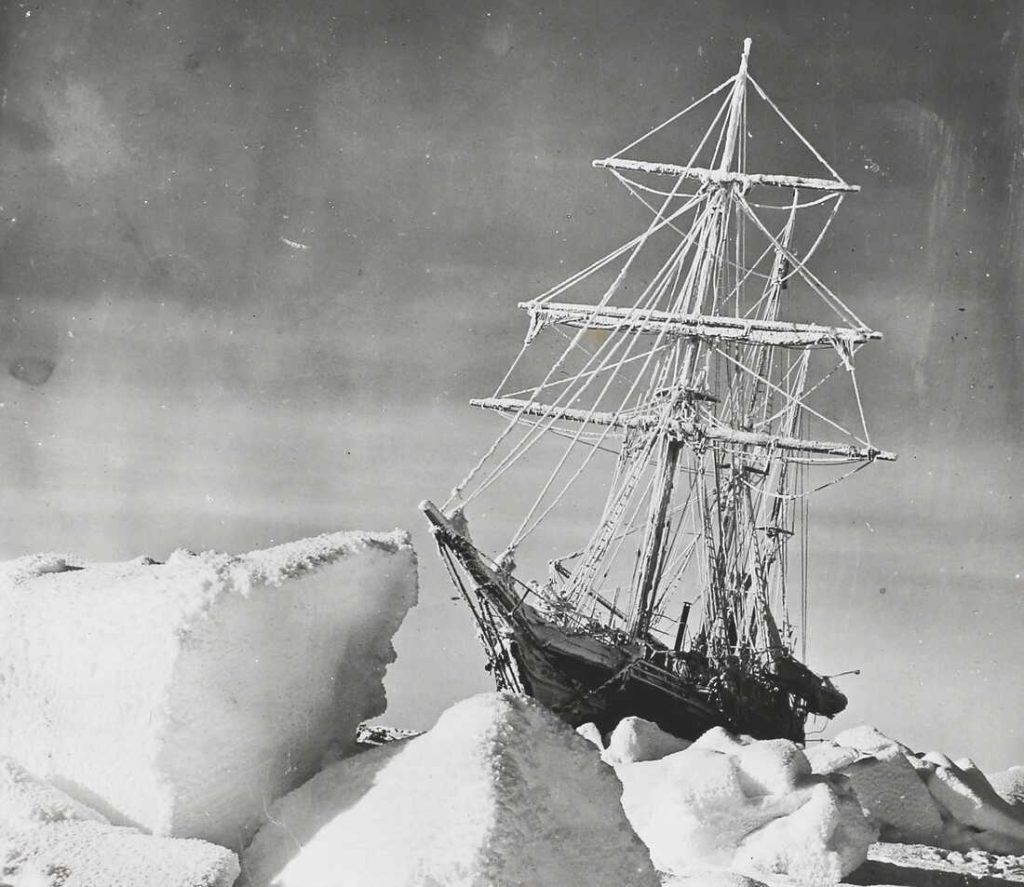 This City has always loved and feared Father Thames – our gateway to the world and the source of foreign anxieties. Our maritime heritage here by the river connects us over millennia with the New Worlds, the Far East, and every exploration in between. The Heroic Age of the Arctics was important. The Arctic, then the Antarctic, completed mankind's encirclement of the world. The Space Age gave closure to our encirclement as we photographed ourselves clinging together on a rock in space. These explorations forced us to begin looking at our own house-keeping. They truly changed our world view. For example, the City passed the world's first clean air act in 1953, created the carbon markets, and was at Rio and all other 27 COPs, and I shall be at COP28. Today, we hope to use green finance and carbon markets to deliver Net Zero carbon emissions for our City operations in 2027 and for the entire Square Mile by 2040.
Shackleton and his fellow polar colleagues and competitors still inspire.
"We look at what was endured, and ask if we could endure it. We look at the various expeditions' famous leaders and ask ourselves who(m) we resemble. Which are you?"
Are you the heroic Japanese, Nobu Shirase, who turned up in 1912, determined just to be there for the race to the South Pole?
Are you an Amundsen, "driven, impeccably self-educated in polar technique", a sleek performer little given to prose?
"Are you a Captain Scott, tense, anxious, man-hauling your way through the snow by main force yet describing it brilliantly afterwards, relying for your authority on military rank and on charm."
"Are you a Shackleton, with exactly the same prejudice against dog-sledging as Scott, having learned it with him on the same disastrous [Discovery] journey in 1902, but allied to a wonderfully supple gift for managing people, maternally kind when you could be, unhesitatingly ruthless when you had to be?"
Francis Spufford, "The Antarctic", Granta Books (2007), pages 5-6.
Quest was, as it turned out, a swan song for this crow's nest, and for Shackleton himself. Polar holidays became something to put on a bucket list or barrel list.
For decades polar exploration was increasingly left to the skies, now space. Bezos, Musk, and others pursue space quests. But polar explorations still motivate down-to-earth quests – we have plenty of worthwhile quests sharing a crowded, isolated planet, such as climate change or 16 other Sustainable Development Goals. What is our greatest need?
Abraham Maslow's hierarchy of needs is a theory of motivation stating that five categories of human needs dictate behaviour – physiological, safety, love & belonging, esteem, and self-actualisation. But which is the greatest of these needs? Shackleton shows:
"'The Spirit truly is willing but the flesh is weak' is a poor text; if the spirit can endure, the flesh will usually find the capacity to do so."
Foreword by Field Marshall Earl Wavell in "The Jungle Is Neutral", F Spencer Chapman, Chatto & Windus (1949).
The greatest of these needs is the spiritual, self-actualisation. "We had seen God in His splendors, heard the text that Nature renders. We had reached the naked soul of man."
What more fitting way to close these remarks than to except from a prayer by another master of the sea, Sir Francis Drake:
Disturb us, Lord, when…
We are too well pleased with ourselves,
When our dreams have come true
Because we have dreamed too little,
When we arrived safely
Because we sailed too close to the shore.
…
Disturb us, Lord, to dare more boldly…
To venture on wider seas
Where storms will show your mastery;
Where losing sight of land,
We shall find the stars.

https://discerninghistory.com/2014/11/francis-drakes-prayer-fact-or-fiction/
Shackleton and his fellow explorers inspire us to leave the world a better place than we discovered it. Let us all be disturbed to greatness by them.
Thank you.