Today was one of the most delightful days for me.  The Furniture Makers made me, as their Alderman, an Honorary Liveryman.  It was a lovely ceremony done both in good taste and a speed just below haste and well above boring.  You can see the beaming faces of all the liverymen below.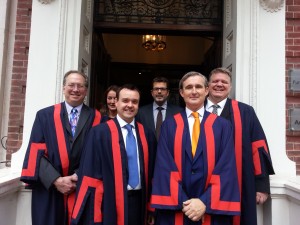 The Furniture Makers are a more recent livery, though they achieved their Royal Charter last year after 50 years as a livery – http://www.furnituremkrs.co.uk/.  What makes them exciting is a wonderful combination of being an active trade, full of people with imagination and good taste.  For example, at their Royal Charter and 50th anniversary dinner they had goldfish (gold = 50th) in large martini-shaped glass bowls on the table.  The goldfish in front and above me seemed to perk up every time the photographer came by – "here's my best side" – and went back to lazy swimming the moment he left.  The Furniture Makers took care that the goldfish were comfortable and went to good homes immediately afterwards.  Despite my earnest attempts at woodcarving, e.g.: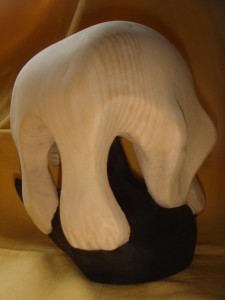 they seem to like people who can shake hands without too many plasters, so I suspect they'll been looking inward for the real talent.  I do hope to do many good things with them over the years to come and thank them for placing such confidence in my membership.