Despite being three months away from assuming office, our services were called upon within days to assist the current Sheriffs in an unusually fishy matter.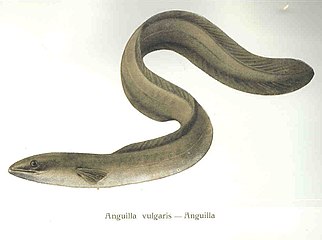 When attending a service in the Dutch Church to commemorate the Dutch eel trade, like you do, Elisabeth and I encountered a delegation from the Frisian Islands. They came on the good ship eel barge Korneliske Ykes II, with greetings and gifts from the mayor of Súdwest-Fryslân to our Lord Mayor…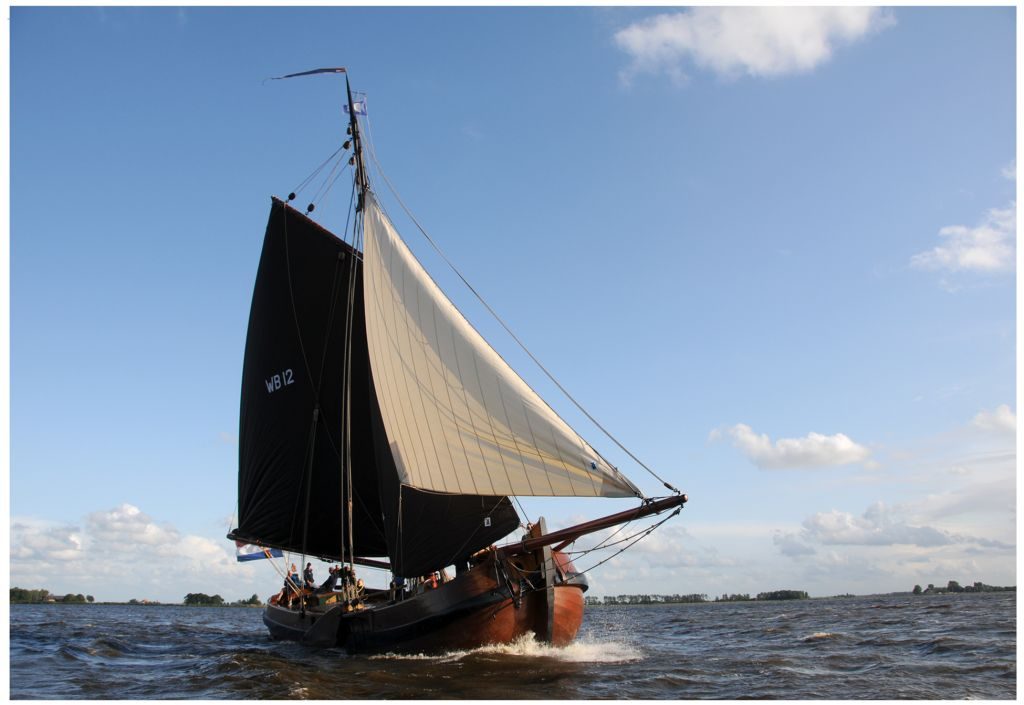 …and with 100kg of live eels (about 25) which they wanted to sell. It perhaps didn't occur that their requests would have been a little bit easier to fulfil had they given more advance notice of their wishes, but…
… conjuring connections, as Alderman of Broad Street Ward, as Past Master of World Traders, and as co-author of The Price Of Fish, within a few hours, Elisabeth and I assisted the current Sheriffs by organising a small reception delegation at the Guildhall to receive the visitors and their gifts. The City of London Corporation, in the person of Jon Averns, impressively, found a willing Billingsgate Market trader, John Chilvers of Micks Eel Supply, who kindly purchased the live eels. So the story ended well for all concerned … except for the eels.
And we got the nicest letter!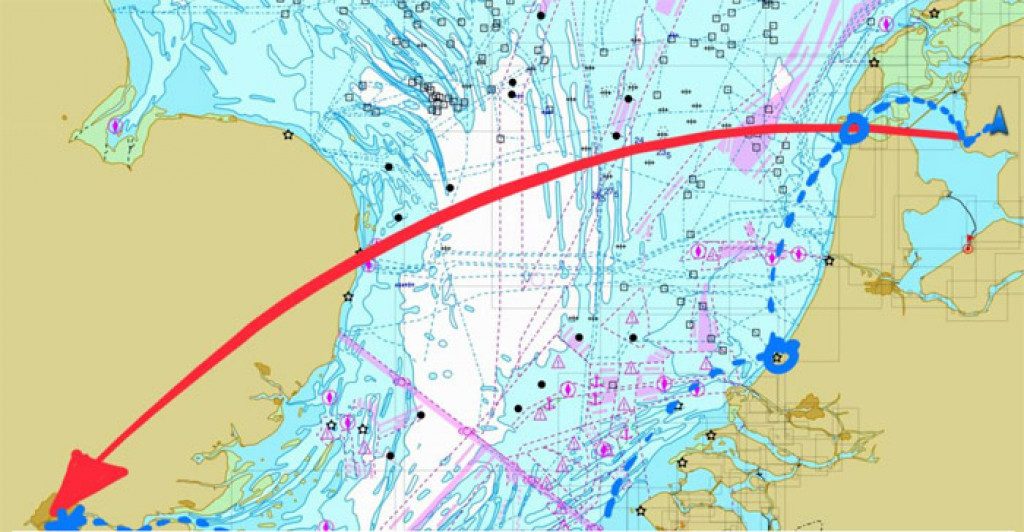 So naturally, the bragged up story hit the evening dinner circuit with fellow Batavophiles during remarks to the Worshipful Company of Carpenters' Court on Tuesday, 23 July 2019:
Master, Wardens, Fellow Liverymen. It is a delight to be invited by your Clerk to attend any Carpenters' function, but particularly a Court dinner in more casual dress on a hot summer's evening.
Woody Allen once said that 80% of success in life is just showing up. And you've done it again today. So I'm delighted to look out on an 80% successful audience, full of friends over the years. On 24 June I became Sheriff-elect of the City of London. My very sincere thanks to all of you who turned up. My success very much depended on you turning up.
My fellow Sheriff-elect and our consorts toured nine livery halls in 90 minutes after our election. At each place we emphasised that the City of London's success depends on our strong community of over 500,000 workers, 30,000 liverymen, and 9,000 residents, all turning up. Your common councilmen turn up.
Tonight I'd like to share a story of the City of London's Dutch diplomacy to give you an insight into the typical week of an Alderman.
I do not have quite the Carpenters Company's long and deep relationship with the Netherlands. Queens and Princesses don't visit me, but …
I go to The Netherlands frequently on business and travel.
I have close Dutch friends.
My daughter graduates this year from Twente University in Enschede as a Dutch engineer.
Our family all say "The Netherlands", not "Holland".
So there I am a bit exhausted on the Monday after the election, 24 June. I'm scheduled to address 600 insurers in the Great Hall on the Friday, and the chaos of arrangements for the Shrieval process takes over my diary almost immediately.
But in a week with no time, the Minister of the Dutch Church, Bertjan van de Lagemaat, asks if I will attend a special service. As Alderman, I can't refuse.
So Elisabeth and I turn up at the Church on the Wednesday evening at 7pm with no idea what the service is about. I really need to get home to write my speech to the insurers. It turns out that the service commemorates the Dutch eel trade from West Frisia to Billingsgate that ended in 1935. Fish, East End, eels. Bertjan blesses the eels for 30 minutes. Then four English poets recite poems about eels. The acoustics meant I understood more of the Dutch than the poetry about Anguilla. Then Bertjan blesses the eels once more for good measure and we're invited downstairs at 8.30pm for a glass of wine. As Alderman, I can't refuse.
At 9pm Bertjan insists that I chat with Jan Willem, owner of the replica eel barge Korneliske Ykes II. As a former Thames Barge owner we got on swimmingly after a little competitive banter, but I really need to go and it's almost 9.30pm. I ask,
"Jan Willem, why did Bertjan insist we meet?".
"Ah yes, the mayor of Súdwest-Fryslân wants us to give your Lord Mayor a letter and a picture of our boat".
"Well, the Lord Mayor is in Atlanta right now, but I could try for something next week."
"We leave Saturday morning".
"How about tomorrow, Thursday?".
"No, we are painting the boat."
"Hmm, Friday, I'll do what I can however unlikely".
As an Alderman I can't refuse.
It's now heading towards 10pm. The Dutch are always relaxed. "Ah, one other thing, we want to sell 100kg of live eels".
Perhaps it didn't occur to such relaxed visitors that these requests could have been made the previous week when they arrived. But as an Alderman I can't refuse. "I'll (Ell'l) do my best".
Now Americans like to call a simple description an elevator pitch. I think in future I should work on an eel-evader pitch, but I took up the task of having the crew greeted with their gifts, and selling the eels.
And here is the power of the City. With help from my wife Elisabeth and Corporation officers, our delightful Sheriff Liz Green and Assistant Chamberlain Murray Craig arranged a reception ceremony for the letter and picture of the boat. The Dutch Embassy sent a representative and gifts. Everyone kindly scheduled the ceremony for 4pm as I left from the insurers in the Great Hall. But as Past Master World Trader and co-author of a book called The Price Of Fish, the biggest challenge to my reputation was selling 100kg of live eels to a Billingsgate trader. And the head of markets helped me sell them to Mick's Eels. All achieved before 11am on the Thursday.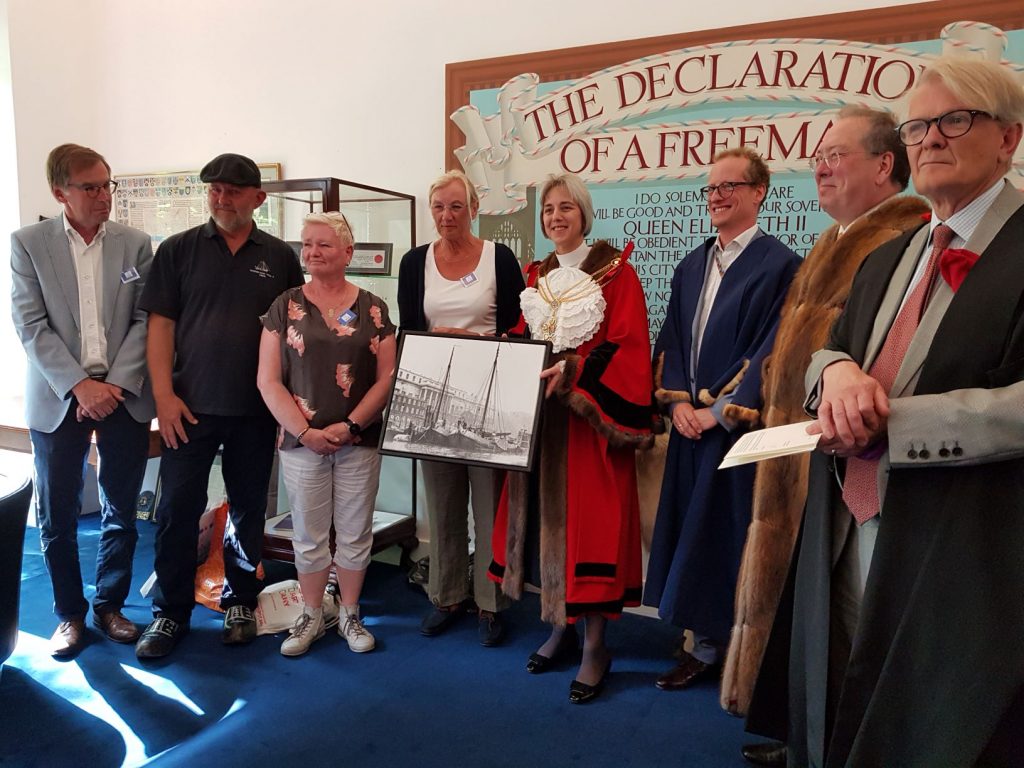 And when 35 people turned up at Guildhall on an extremely hot Friday the 28th, boy did the boat's crew smell. I asked one of the mates if that was what happened after 17 days with eels. He looked surprised, reached into his trousers, pulled out six smoked eels, … and thus I became a true Eeldermaan, because as an Alderman I can't refuse, heading, skinning, and boning six eels in my scarlet robe, washed down happily with some Madeira.
So the story ended well for all concerned … except for the eels.
And that is a week in the life of one of your elected members.
Which reminds me, if you think the jokes have plateaued, a plateau is the highest form of flattery. And it's time for me to sit down, which as an Alderman I can't refuse. Thank you.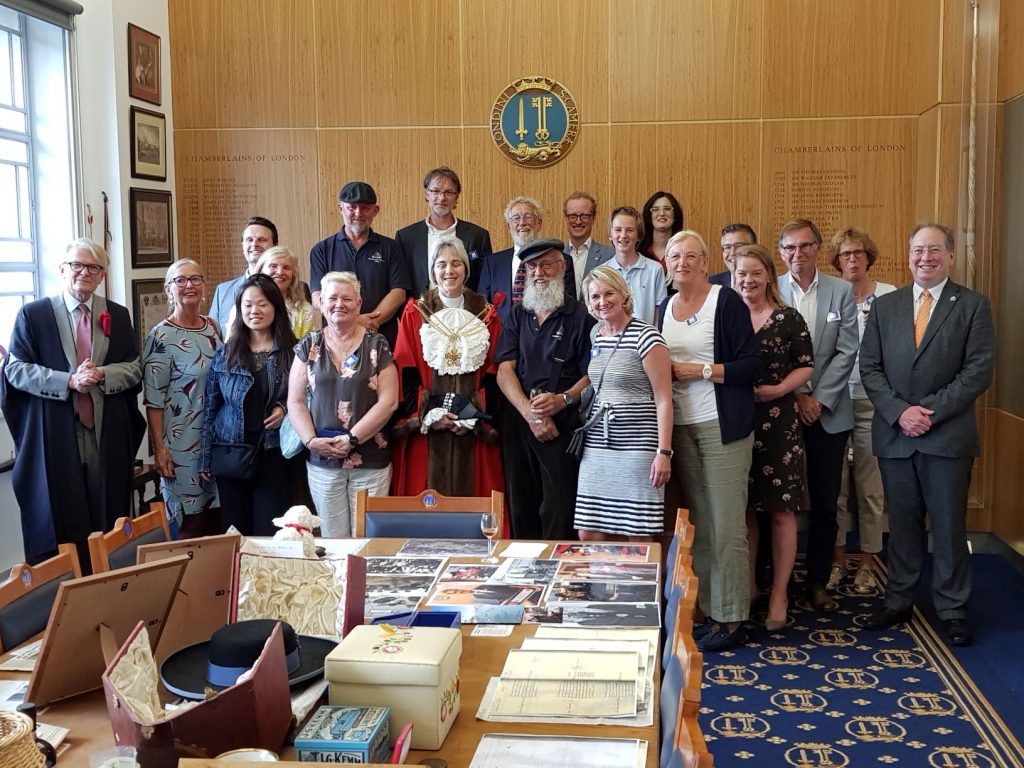 Murray Craig, the Assistant Chamberlain (far left on this picture), gave a great presentation to our Dutch friends. But afterwards, he pointed out to me that we may have come close to possible 'eel traffickers'. Scary!
And for a leisurely, informative read, The Economist has this December 2019 contribution, "The Mysterious Life & Times Of Eels", while the Canvey Island website has some a nice photo of eel times gone by and a bit of history of the Island as a way point for Dutch. And yes, this event partially inspired a quest to learn Dutch.