Closure Report On "The Sheriffs Of The City Of London & The Financial Services Group Of Livery Companies' Anti-Money Laundering Taskforce 2019-2021"
Overview
The City of London Sheriffs for 2019-2021, Alderman Professor Michael Mainelli and Chris Hayward CC, chose "Primacy of Rule of Law" as their shrieval theme. Connecting this primacy with ordinary businesspeople, they chose to use the convening power of the Sheriffs' office to promote discussion around "strengthening and simplifying anti-money laundering" (AML) in the UK. This is based around a core challenge increasingly important to the economic health of the UK:

"If the UK is open for business, then try opening a bank account?"

Professor Michael Mainelli
Not much has changed since a City of London report in 2005 concluded:
International requirements on anti-money laundering are implemented more rigorously in the UK than in other jurisdictions and the related costs are higher;
The high costs in the UK do not generate greater benefits to UK-based organisations;
Despite the high costs in the UK, the fight against money-laundering is not seen as more effective in deterring or detecting money laundering;
The UK has not yet become competitively disadvantaged due to the high costs but it is approaching a tipping point;
The UK can become more effective at deterring money laundering by raising the perceived likelihood of money launderers being caught and the perceived severity of the punishments.
["Anti-Money Laundering Requirements: Costs, Benefits & Perceptions", Mark Yeandle, Professor Michael Mainelli, Adrian Berendt, and Brian Healy, City Research Series, Corporation of London, Institute of Chartered Accountants in England and Wales, (2005), 71 pages – https://www.zyen.com/publications/professional-articles/anti-money-laundering-requirements-costs-benefits-and-perceptions/]:
The Sheriffs noted that research so far concludes there is no pressing need for new legislation, it's merely that firms and regulators need to work harder on ensuring simple and effective interpretation.
Andrew Marsden, Chairman of the Financial Services Group of Livery Companies volunteered to lend support. Graeme Gordon, Master of the Chartered Accountants, working with Kate Surala, formed a Taskforce to support this "strengthening & simplifying" initiative. The Taskforce took the discussion forward towards concrete ideas, pointed out to major financial institutions that the nation is watching their performance in aid of trade and engage with them regarding the proposals, galvanised relevant trade bodies to support the initiative, and pushed relevant livery companies to support as they saw fit, especially the 15 members of the Financial Services Group Of Livery Companies. The Taskforce ran from 27 September 2019 to 27 September 2021.
The Taskforce and the Sheriffs' delivered:
Information at Old Bailey luncheons – the Law Society provided background information sheets on the topic with suggestions for improvement;
Topic luncheons – they hosted several luncheons where the invited guests represented several aspects of the issue, e.g. financial institutions, professionals, regulators, lawyers;
Evening events – they hosted a gala panel and drinks event with the Financial Services Club to discuss the issues openly on 19 November 2021. 150 people discussed the topic, from the financial crime director of a major insurance broker, "The event yesterday was the first time I felt amongst people of similar views and I could not let the opportunity pass to possibly drive forward some significant change in this arena.";
Seven webinars (see table below);
Presentations at the 37th and 38th Cambridge International Symposia On Economic Crime – Michael Mainelli, "Economic Crime", 7 September 2020, Chris Hayward, "Economic Crime", 7 September 2020, and Michael Mainelli, "Who Pays & Who Should Pay? The Case Of Anti-Money Laundering", 6 September 2021;
A global survey of AML issues – https://www.zyen.com/news/press-releases/press-release-government-digital-certificates-more-wanted-covid-19-world/ – "2,274 financial professionals around the world rated the effectiveness of approaches to Anti-Money Laundering (AML). The results show a significantly greater emphasis on government digital certificates since the covid-19 pandemic.";
A free online bulletin – https://fsclubcrm.zyen.com/newsletter/1908.
Along the way, discussions were held with Equifax, Monzo, Metro, the Law Society, ICAEW, PIMFA, LMG, Bloomberg, World Federation of Exchanges, Cabinet Office Digital Identity team, Ministry of Justice, BEIS, UKAS, and HMRC, amongst others. In short, all agreed that the issue is pressing and stated that they would like to increase the volume of the dialogue. A significant push is to move from a handful of institutions who have realised that current legislation provides significant procedural options to many, e.g. why can challengers take a passport 'selfie' and then use further information services to onboard most applicants swiftly, while established firms don't.
Recommendations
Over 24 months, the following recommendations were compiled to help strengthen & simplify anti-money laundering:
Testsets – promoting and hosting a repository of anonymised, open source databases for testing AML systems. Such testsets would evaluate automated systems' accuracy against real-life data by measuring the rate of false positives and false negatives;
Amnesties – promoting discussion of whether a dirty money amnesty (over what areas and what period of time?) might allow firms to speed up their AML processing;
Suspicious Activity Report (SARs) feedback – encouraging law enforcement officials to provide more feedback on which SARs help and which don't, including perhaps a testset of 'good SARs' and 'bad SARs'. In August 2019, Jim Richards, former global head of financial crimes risk management for Wells Fargo usefully asked – "Can we produce fewer alerts and have it cost less and investigate fewer cases and file better SARs? The answer to that is maybe — but we don't know what a better SAR is";
Using accreditation – kitemark(s) such as those accredited by the United Kingdom Accreditation Service could be an aspiration for firms want to meet account opening and service standards. This approach was taken by www.fairbanking.org.uk on bank accounts that were fair and trustworthy. A more basic offer might be to encourage the sharing of 'how to' processes to move towards a better understanding of good practices;
Government digital certificates – providing digitally certified electronic documents as a matter of course for transaction results ranging from export certificates to tax returns to drivers' licences;
Encouraging data sharing among certifiers – new technologies such as smart ledgers provide mechanisms for sharing identity and other AML documentation, but their true power can only be realised if firms agree to share data with consumers' permission;
Encouraging discussion about 'indemnity' among certifiers – if I use your certification documents and they turn out to be incorrect, how much obligation do you have towards me. This could lead to discussions about mutual fault insurance;
Encouraging discussion with regulators about 'fixed fines' – in line with indemnities, getting regulators to provide a pre-determined scale of fines, e.g. £1,500 per poorly on-boarded client, would encourage better information sharing and also permit robust cost-benefit analysis. Adjusting the fines over time would be a more subtle regulatory tool in line with risk-based compliance;
Digital ID infrastructure – while seen to be a 'third rail' in the UK after the 2006 ID card debacle, as well as many subsequent attempts, virtually everyone looked to government infrastructure support for personal and business identity. Infrastructure support did not necessarily mean the government actually providing personal or business identity, rather setting out standards for inter-operability and using the infrastructure itself.
Events
| | | | |
| --- | --- | --- | --- |
| Date | Title | Speaker(s) | Affiliation |
| 17 May 2021, 14:00 – 15:30 | Technology In Insurance Regulation: KYC Requirements & AML/Sanctions Compliance | Alistair Milne & Chris Holland | TECHNGI |
| 9 December 2020, 11:00 – 11:45 | FSG Anti-Money Laundering (AML) Task Force: The Systemic Long-Term Effects Of AML Technologies | Dr Dionysios Demetis, Ian Angell | University of Hull, London School of Economics |
| 27 October 2020, 15:00 – 15:45 | FSG Anti-Money Laundering (AML) Task Force: The Technologies & Processes To Mitigate Cryptocurrency Risk | Trevor Barritt, Stephen Ryan | Featurespace, CipherTrace |
| 16 September 2020, 12:00 – 13:00 | FSG Anti-Money Laundering (AML) Task Force: AML Tech – Regulatory Tickbox Or Great Experience? | Dan Johnson, Michael Harriss, Rob Kotlarz | TruNarrative, Mastercard, Digital Identity Network |
| 25 June 2020, 12:00 – 12:45 | FSG Anti-Money Laundering (AML) Task Force – The Curious Case Of Money-Laundering Controls | Professor Michael Levi, Graeme Gordon | Praxity, Cardiff University |
| 18 May 2020, 12:30 – 13:15 | FSG Anti-Money Laundering (AML) Task Force – The Professions | Graeme Gordon, Heather Brehcist, Mark Spofforth OBE | Praxity, Chartered Institute of Taxation, Kreston Reeves LLP |
| 23 March 2020, 16:00 – 16:30 | FSG Anti-Money Laundering (AML) Task Force – Launch Featuring Monzo | Graeme Gordon, Natasha Vernier, Sheriff & Professor Michael Mainelli | Praxity, Monzo Bank, Z/Yen Group |
| 19 November 2019, 18:00 – 20:45 | Identity & Anti-Money-Laundering (AML) Processes | Phil Rolfe, Amasis Saba, Lisa Barrett, Richard Hay, Araliya Sammé, Alderman & Sheriff Professor Michael Mainelli, Sheriff Chris Hayward | Featurespace, Corporation of the City of London, Cabinet Office – Government Digital Service, Bryan Cave Leighton Paisner LLP, P2 FinCrime, Z/Yen Group, Stikeman Elliott LLP |
---
The Law Society & Anti-Money Laundering

Our objectives
The Law Society supports the government's objective of making the UK a hostile place for illicit finances. We believe that AML measures (including any new measures) should be evidence-based, risk-sensitive, proportionate and their effectiveness measured against those aims.
Our role as an AML supervisor
The Law Society is named in the Money Laundering, Terrorist Financing and Transfer of Funds (Information on the Payer) Regulations 2017 as a public body AML supervisor for solicitors. We carry out this function by providing guidance and support for members to assist them in complying with their AML obligations. We have delegated all regulatory functions, including monitoring and enforcing compliance with AML obligations, to the Solicitors Regulations Authority.
Our long-term priorities for improving the UK's AML regime
We believe the Suspicious Activity Reporting (SARs) regime needs to be upgraded so that it is fit for purpose and easy for reporters to use.
The online form for submitting SARs should be clear and straightforward to use for all members of the regulated sector.
The UK Financial Intelligence Unit (UKFIU) should be adequately resourced should be adequately resourced so that requests for consent can be quickly and efficiently processed and so that data in required disclosures can be properly analysed and utilised.
Increased feedback should be made available to reporters on the progress and outcome of their SAR.
There should be a 'de-scoped' list of criminal offences for which SARs reports are not required to be submitted.
There should be clear and consistent statutory guidance on when a person has a 'reasonable excuse' not to submit a SAR.
The UK government should not gold-plate the standards set by the Financial Action Task Force (FATF) or the EU Money Laundering Directives unless there is clear money laundering threat that needs to be addressed and an evidence base supporting the effectiveness of the proposed measure.
Measures to promote transparency in relation to the beneficial ownership of companies and trusts should be properly balanced with the right to privacy and the need to protect vulnerable persons. They should not impose an excessive administrative burden on legitimate businesses.
Customer due diligence checks should be risk-based and proportionate. We do support not prescriptive requirements that promote a 'tick-box' approach to compliance.
September 2019

---
The Financial Services Group of Livery Companies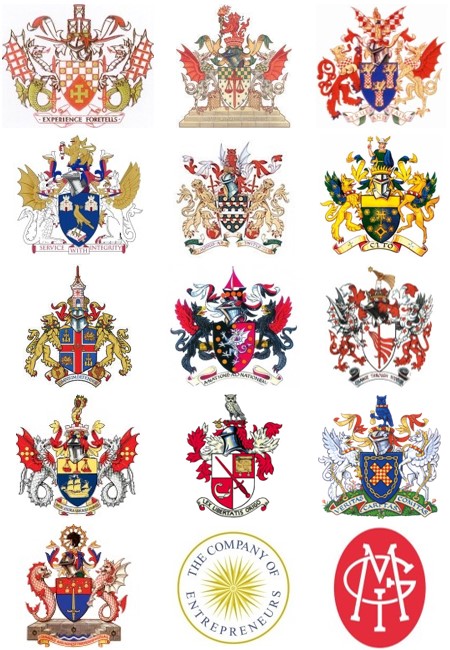 The Worshipful Company of Actuaries
The Worshipful Company of Arbitrators
The Worshipful Company of Chartered Accountants
The Worshipful Company of Chartered Secretaries & Administrators
The Worshipful Company of Chartered Surveyors
The Worshipful Company of Information Technologists
The Worshipful Company of Insurers
The Worshipful Company of International Bankers
The Worshipful Company of Management Consultants
The Worshipful Company of Marketors
The Worshipful Company of Solicitors of the City of London
The Worshipful Company of Tax Advisers
The Worshipful Company of World Traders
The Company of Entrepreneurs
The Guild of Investment Managers
The full publication of The International Banker contains several other relevant articles.