Here is a nice story about the ancient Barts Pathology lab helping advance modern medical science a teensy bit over the tragic Kawasaki disease:
http://www.independent.co.uk/news/world/asia/kawasaki-disease-an-unknown-illness-with-no-definitive-medicaldiagnosis-and-no-known-cause–but-it-may-all-be-in-the-wind-10376403.html
"Gee's post-mortem examination findings, preserved in a single paragraph written in 1871, recorded signs of damage called aneurysms in the coronary arteries running across the surface of the boy's heart."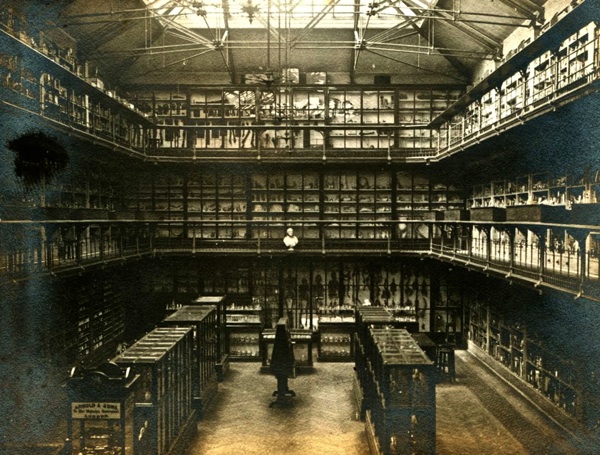 For me, this museum story began in 2006.  Professor Will Ayliffe and I were aghast at the state of deliberate neglect when we made an 'illegal' tour of the then abandoned facility.  I was on a board of the United Kingdom Accreditation Service (UKAS) where the Clinical Pathology Association (CPA) was a subsidiary.  The CPA had a Trust to which we applied for cataloguing, and the CPA Trust funding came through in 2009/2010 with Dr Ken Scott's support (the CEO of CPA).  Colleague Professor Adrian Newland lent his support, thus drawing in Barts Trust support.
The publication by Carla Connolly of her preservation work – http://www.ibms.org/includes/act_download.php?download=pdf/2012-March-St-Barts.pdf –  along with this Gresham College lecture by Will – http://www.gresham.ac.uk/lectures-and-events/anatomy-museums-past-present-and-future – (supported by Gresham Professors Tim Connell and Frank Cox), and City of London support through Wendy Mead kept up the visibility, leading to the permanent museum arrangements with Queen Mary University of London (QMUL) – http://www.smd.qmul.ac.uk/about/pathologymuseum/
And it turned out the historic collection was useful, perhaps invaluable, as long suspected by Will and me. Sadly (for those with this rare disease and their families), yet hopefully (medically and scientifically), perhaps more value will be derived in future on Kawasaki and other diseases. I think it is a great story, or backstory, for all of us in the City, Gresham College, and the scientific profession.
[Coda: during the covid-19 pandemic we have also seen Kawasaki disease feature, so the origins are important –
https://www.thelancet.com/journals/lancet/article/PIIS0140-6736(20)31129-6/fulltext
https://www.nbcnewyork.com/news/local/a-pretty-scary-thing-rare-child-syndrome-tied-to-virus-worries-new-york-100-sick/2413952/]